There's no question that Patmos island Greece is a beautiful place. From the moment you arrive at your Patmos hotel and step out onto the balcony, you'll see deep sea views, sweeping mountain scenery, or a view of a peaceful garden. But there's even more beauty to be explored on Patmos island, and you don't want to miss out on the best bits of scenery.
There's a monastery that's lasted hundreds of years, a cave with massive religious significance, quirky traditional windmills and a rugged landscape. The best way to see it all is with a Patmos tour.
The Benefits of a Patmos Tour
If you choose, you can explore Patmos on your own. You could look up the best sights online and follow the directions there to seek them out without any further guidance. If you're not sure of the way, you can ask the front desk of one of the Patmos hotels or shops. For some, getting lost is part of the adventure of taking a Patmos tour of their own making. That's fine for some. However, there are benefits that you'll miss by not taking a guided Patmos tour.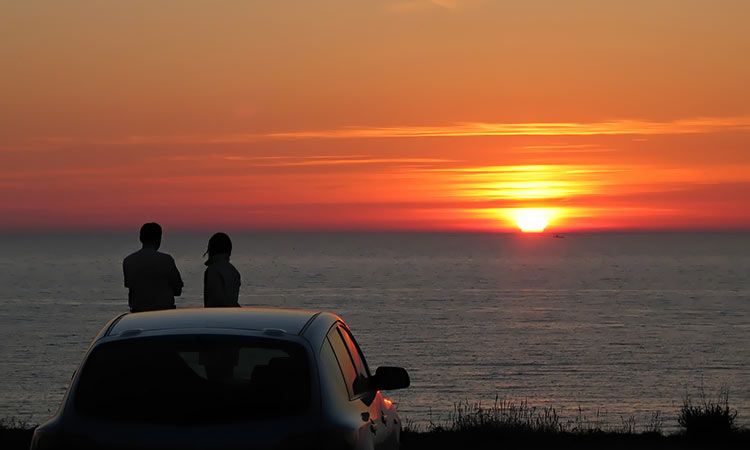 First, you'll miss out on the expertise of the tour guide. There are some local anecdotes and bits of information that you might not find online, enriching context that only your tour guide can provide. You'll also miss out on the most efficient coordination. Your tour guide knows Patmos and knows it well. They know how to move from scene to scene and make the most of it, without meandering aimlessly as you're bound to do on your own. Finally, your Patmos tour guide will know of some sights that you might not have noticed on your own search.
Essentially, going it alone can be an interesting experience, but without a Patmos tour, you're likely to miss the full picture. Fortunately, you don't have to worry about being overcrowded on your Patmos tour. Many tour companies offer private or semi-private tours if you book in advance so you can enjoy the scenery with those you treasure most.
What You'll See
What can you expect to see on your Patmos tour? Well, no matter what tour you take, chances are you'll take the road from Skala to Chora Patmos at some point in order to see the famous Patmos Cave. It's believed to be here that St. John of Patmos rested his head during his exile, and here where he received his miraculous revelation. From there, you can travel on to Chora, the capital of Patmos Greece, where you can see the great fortress that is the Monastery of St. John, built like a Byzantine castle and almost a millennia old. There's a museum and a number of relics and icons inside the monastery, but that is not all Chora has to offer.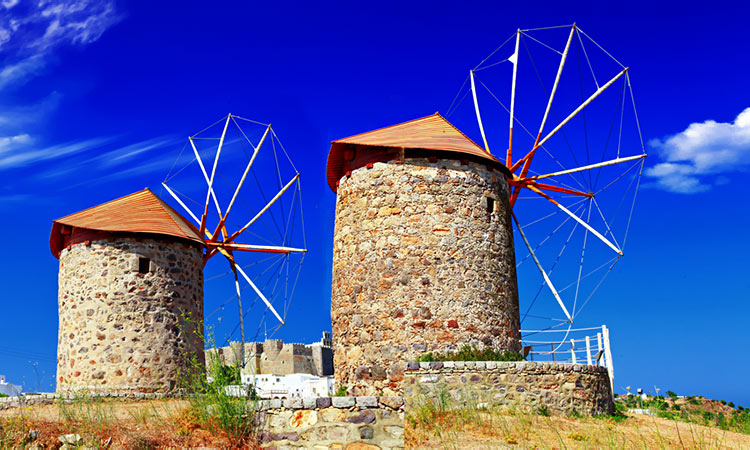 You can also find the three windmills of Chora near the Holy Abbey of Saint Ioannis. These traditional windmills assisted the farmers on the island for 400 years before technology made them irrelevant. They're built sturdily with stone and bricks and may continue to stand for hundreds of years longer, their blades now still but proudly displayed.
Patmos Greece is also full of natural beauty that needed no assistance from humans to flourish. It's full of rolling, rocky hills, and a combination of greenery and ocean views. You can get up close and personal with those ocean views as well, as your tour stops in beach villages like Kambos or Grikos. Kambos offers a number of cafes and restaurants nearby where you can replenish your thirst after a day of touring, as well as an organized beach with a number of watersports facilities.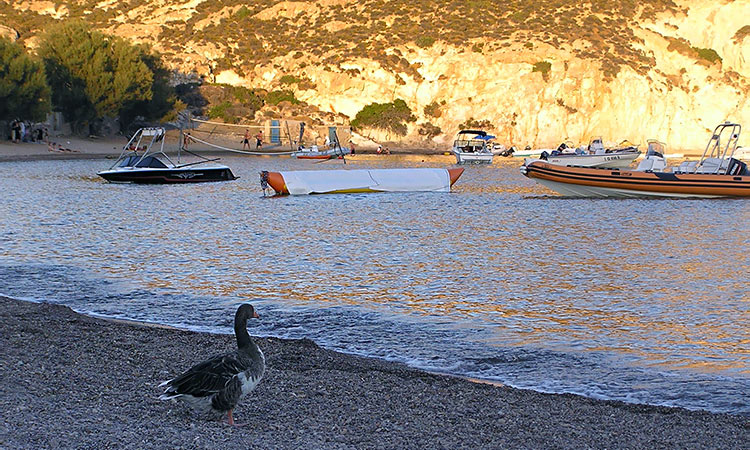 Grikos is a quiet village with a picturesque bay with a perfect view of Petra, or Kalikatsou as the locals often call it. The massive rock structure is something of an archaeological wonder. Not much is known about it for sure, but it shows signs that it might once have served as a home, with hints of shelves, wells, and water pipelines. It's commonly believed to have been a sanctuary of Aphrodite. The top of Petra also makes a terrific perch to look out at the water.
The scenery in Patmos Greece is meant to be discovered with awe. Once you book your Patmos accommodation with Chris Hotel, seek out a tour to see the best sights of Patmos for yourself.