When searching for Patmos hotels, the two villages that most commonly appear are Chora and Skala, Patmos. Though Chora is the capital of Patmos, Greece, Skala as the main port town has much to offer.
It has the convenience of shops, restaurants, and all the amenities you could need, as well as being ripe with Patmos accommodation. Many tourists swear by Skala, Patmos as their destination when coming to Patmos, Greece. Why? Here are just a few reasons: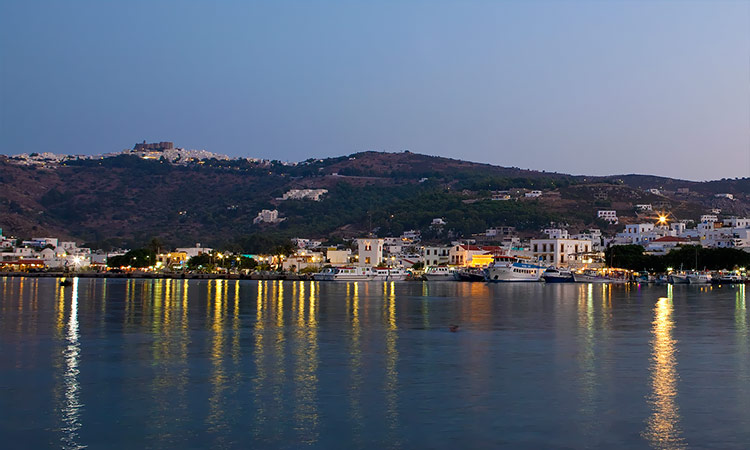 Convenience
Patmos does not have its own airport, though many nearby Cycladic islands do. As stated before, Skala, Patmos is the main port of Patmos, so if you're traveling to Patmos from a nearby island or from the mainland of Greece, this is likely the first place you'll see. That's the main reason that Skala is such a popular location with visitors. It's simply more convenient to get off the ferry and have your hotel close by than to have to drag your luggage around or wait for a long cab ride.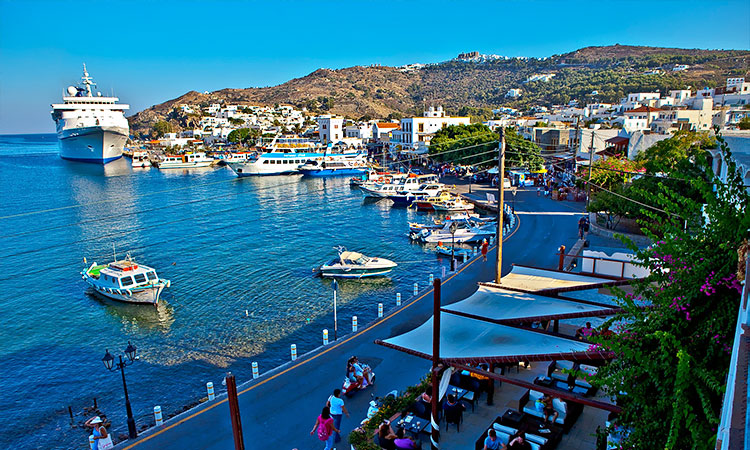 Skala is also close to Chora, the capital of Patmos island, making it even more convenient. However, many of the amenities you can find in the capital are also available in Skala, Patmos itself, such as plenty of shops, taverns, and nightclubs.
Sightseeing
Patmos Cave, the cave that once served as a refuge for the now famous John of Patmos, is hands down the biggest tourist draw to Patmos island. It draws religious travelers as well as history enthusiasts alike. Not only can you see the cave itself but the nearby Monastery of St. John the Theologian, which houses a Byzantine museum with ancient documents and artwork dating back centuries.
Although Patmos Cave — or the Cave of the Apocalypse, as many call it — is not strictly located in Skala, Patmos, it is within a short walking distance. There's an easily navigated walking trail beginning in Skala and leading to Chora. Halfway along this trail, you'll find the Cave of the Apocalypse. Here you can see the rock that St. John used as a pillow at night, and the crack in the cave's surface through which he is said to have received his revelation. Follow that path again and you'll eventually reach Chora, where you can explore The Monastery of St. John.
Skala, Patmos also has sights to see all its own, including the ruins of an ancient acropolis and churches that date back to the 17th century.
Hit All the Beaches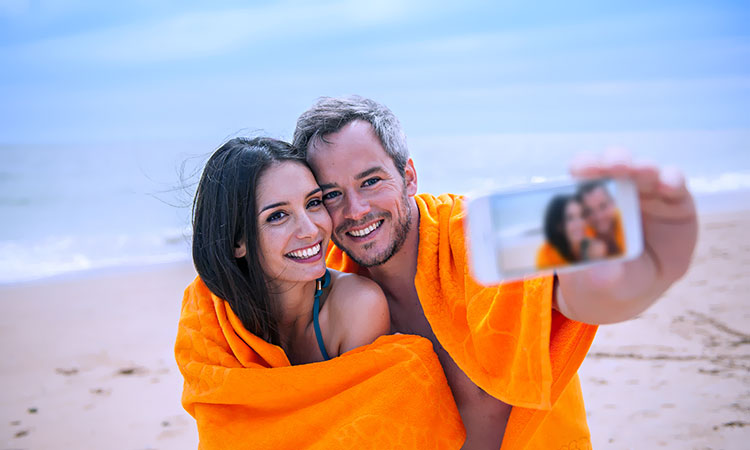 No one holidays in a Greek island without hoping to see the beach, and from Skala, Patmos, you'll have plenty of opportunity to acquaint yourself with the many Patmos beaches. Skala has a small, quiet beach itself near the port, with a beautiful combination of sand and shore. Many hotels position themselves around this beach, so you'll probably have a view of the water from your own Patmos hotel. However, if it's variety you want, you're in luck. Skala is also close by Agriolivadi beach, Vagia beach, and Meloi beach. Because it's one of the more populated villages in Patmos, Greece, it's also easy to reach the other beaches from Skala by bus or boat.
Chris Hotel is located in Skala for a reason: it's simply the best place to stay in Patmos, and we take full advantage of that with our beautiful location and relaxing hotel rooms. Check out our own hotel cafe, which has a stunning panoramic view of the water, and enjoy our facilities as well as the many nearby amenities.