Patmos Island is one whose natural beauty should not be left unexperienced by every visitor. Legends and history claim the last book of the New Testament was written here and is thus an important island to the Christian faith.
While exploring Patmos Island, it is important to go down to its islets, beaches, villages and even neighboring islands. This will afford tourists the opportunity to see how it blends in perfectly with its neighbors.
How then should you explore Patmos?
Although Patmos Greece can be explored on foot and bike guided tours, the most relaxing and comfortable way is through a boat cruise across the island and to nearby islands and places of interest. It is also an interesting means of combining fun with peace and serenity especially if you can book a private cruise or one with little crowds.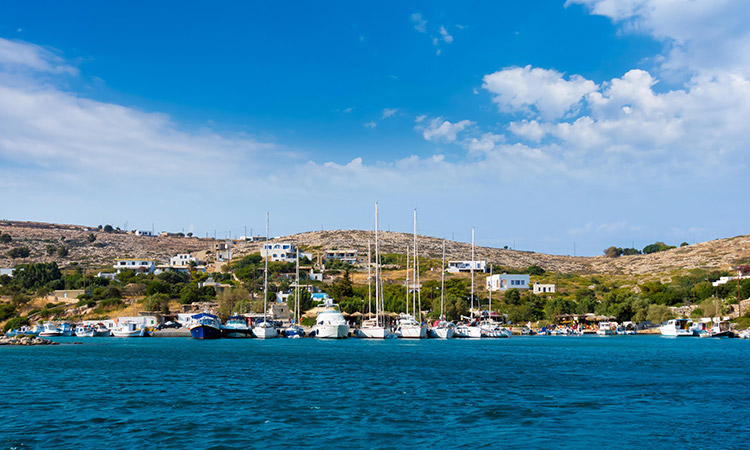 When choosing your Patmos cruise, it is important you take a look at the cruise route(s) and designated stopover points. We advise that you choose a route passing through the landscapes you will admire such as undisturbed beaches, islets with rocks, and traditional, Greek villages.
Below are some of the islands near Patmos Greece which you should consider including in your Patmos cruise route.
Arki Island
Arki is a Greek island located to the east of Patmos. It is essentially a collection of islands, and it is a relatively dry island with little vegetation tucked between Agathonissi and Patmos. You can easily access Arki Island via a day trip cruise from Patmos. There are beaches lined with tavernas with the most beautiful of them being Tiganakia which is located in a sheltered bay and surrounded by rocks which also separate it into three parts. The beach has turquoise blue water with lot of sands and pebble.
Like a typical Greek island, there are small churches scattered all over the island. All these features are only accessible on foot as there is no bus service on the island. The major occupation of this island's inhabitants is fishing and goat herding.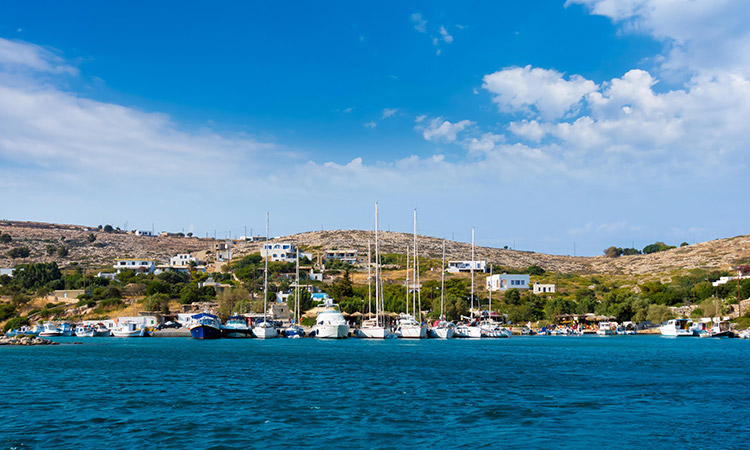 Arki Island is particularly the best for lovers of solitude as it completely lacks tourists except in August which is a typical peak tourist period everywhere. It is an island where you can still get to experience Greek island life the original and old-fashioned way.
Marathi Island
Another neighboring island to Patmos is Marathi. It is a very quiet island with a beach located in a sheltered bay. It is relatively smaller than Arki and can be reached through occasional day trips available from Patmos or by hiring a fisherman boat to take you there. There are coves and cliffs on the inhabited part of the island.
The only views available are that of the sea and nature with a small church atop the hill. It is a relatively secluded island with no entertainment or nightlife and thus, only suitable for lovers of solitudes and those who find inspiration from nature.
Your Patmos cruise is essentially regarded as incomplete without stopping by at one or more of these islands of Patmos. While planning your trip to Patmos, it is essential to know that there is a lot of standard, Patmos Greece hotels which can cater fully for your accommodation needs throughout your stay.
Other places you should consider including in your Patmos cruise include neighboring islands, villages, and beaches to Patmos Island. You can easily access information about available tours, their routes, and fare through the reception desk of your Patmos hotel.