Patmos Greece is one of the islands located southeast of the Aegean Sea. Despite its small size, it is a very popular island especially among those of the Christian faith. This is because it was believed to be where the Apostle John wrote the last book of the Bible, 'Revelations' which is locally referred to as the 'Apocalypse prophecies.'
For cycling fans who visit Patmos, there are exceptional Patmos cycling routes nestled in a mix of small and country roads and they run all over the island. For amateur and averagely skilled cyclist, the Patmos cycling routes around the shores in the southwest are a good choice while more skilled cyclists can try out the routes around Agiassos and Sangri.
Patmos Cycling routes are suitable for different cyclers and their skill level and can be cycled through as a group or as an individual. If you want to cycle through them as an individual, you should request for a detailed map of the routes from your Patmos hotel's reception desk where you can also be provided with other relevant information such as nearest cycling trails and where you can rent biking kits if the hotel doesn't supply it.
Below are top Patmos cycling routes, where they pass through and what to look forward to in them.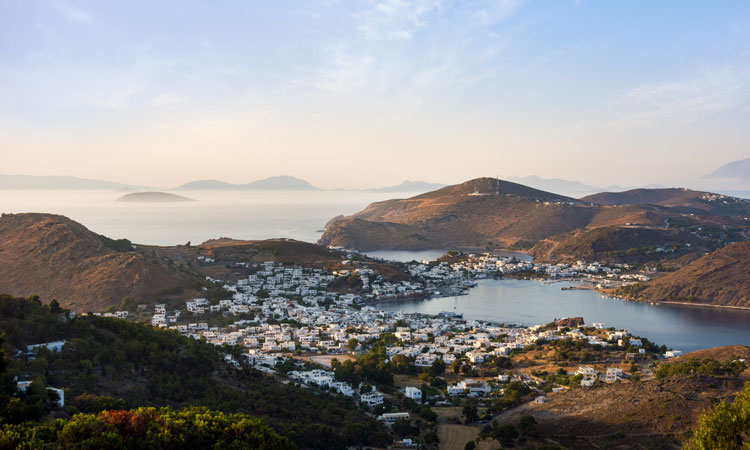 Skala-Hora
When you choose this cycling route, you have the opportunity to cycle through lush forest to the Cave of the Apocalypse where the Revelations were received by apostle Paul. You will also see the Patmiada seminary founded in 1713. If your schedule allows, cycle through Skala town for a display of Italian and Neoclassical architecture.
Skala – Kastelli Route
This route is specifically recommended for lovers of architecture. You will be able to cycle to the top of Kastelli hill and explore the ancient city dating as far back as 03 BC. You should look forward to Hellenistic walls made from trachyte rock, remains of the local Temple of Apollo and Roman Fortifications.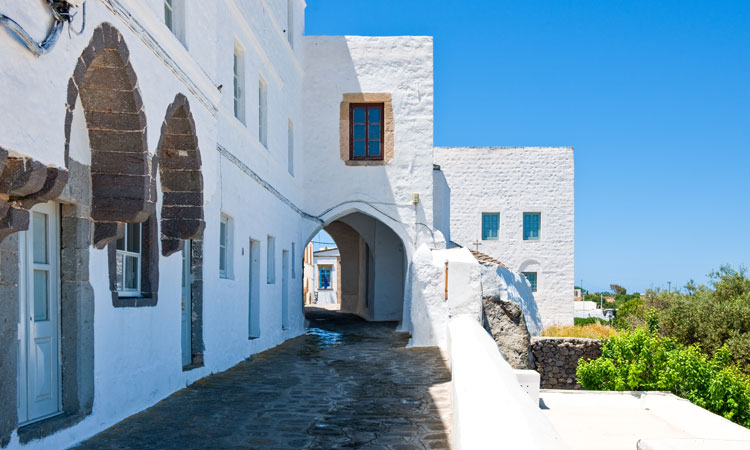 Hora – Grikos Bay – Petra – Diakofti Route
This Patmos Cycling route will take you through a special ecosystem of beautiful wetlands filled with heron, wild ducks and swans surrounding Petra and Grikos. The rugged footpath from Hora to Diakofti through Grikos Bay and Petra will give you a large amount of Adrenalin boost. Don't forget to check out Petra tis Kallikatsou and the Kalitsou Boulder and caves while you are on this route.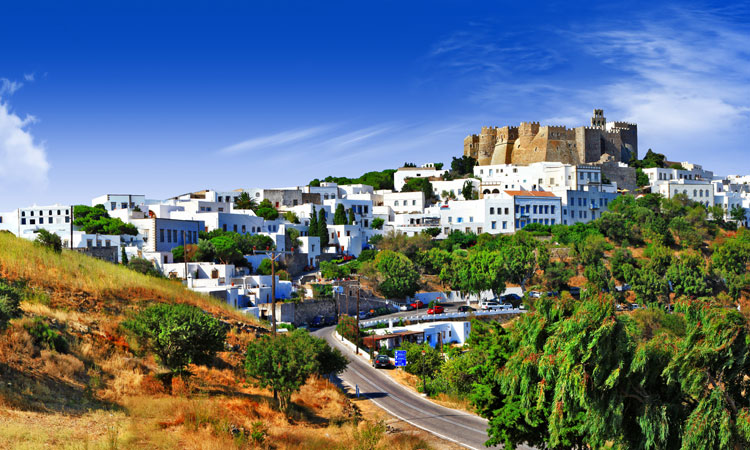 Hora – Kipi – Holy Monastery of the Annunciation
This mountain biking route in Patmos Greece is basically for lovers of agriculture. You can cycle leisurely through orchards filled with carob, orange and lemon trees, spellbinding vineyards and hilly paths curving around many wells.
Aporthianos footpaths
When you start your mountain biking adventure from the famous Patmos windmills atop the highest hill in Hora, do not forget to memorize the beauty of the windmills before cycling up the mountain where you can fill yourself with awesome views of Patmos' bay.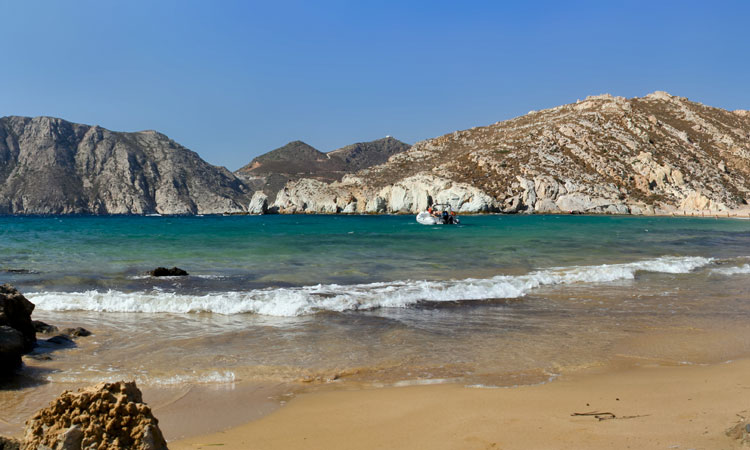 Stavros – Prasovouno – Psili Ammos
This unexplored cycling trail in the Island of Patmos is for well-experienced mountain bikers. Its challenging landscape will take you through stunning cliffs, a lush forest, and ravine.
Although Patmos island is relatively small when compared to other Greek islands, there are lots of Patmos accommodations where tourists interested in mountain biking among the other fun activities to partake in Patmos can lodge in.